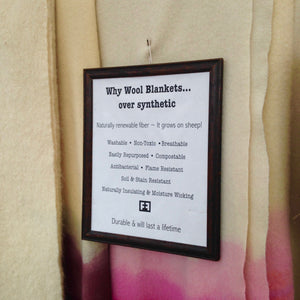 I inherited the "avoiding unncessary waste" part of being frugal from my father who grew up at a time when there were little resources so out of necessity did not waste. To be called frugal was not always a compliment as it was associated with being skimpy and cheap.  Frugality encompasses the reduction of waste, cutting costly habits while seeking efficiency and avoiding the trap of manipulative advertising.  The new Frugal may contribute to health by leading people to avoid products that are expensive and in some cases unhealthy.      
---
Vintage dip dyed blankets, silver jewelry and interesting finds are at our first pop up shop at Take Time Vintage 18 Wilson Street in Guelph. We are especially lucky to be part of Take Time Vintages (re) opening party on February 11, 2017 from 7-11.
---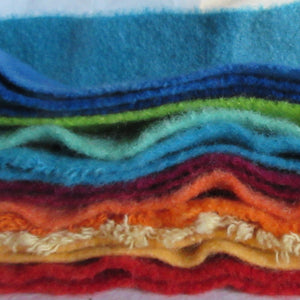 I participated in Come of to My Room 2014 at the Gladstone Hotel with an installation that incorporated discarded wool blankets. The core message addressed the paradox of wealth and value in our society where the environment and the economy are at odds. The resources needed to maintain wealth which fuels consumerism contrasts with the balance in the natural world.  I recognize the value of the wool blankets and found them at 2nd hand stores, yard sales and auctions. The transformation in "Common Thread" from utility to art questions the value society puts on using discarded objects and their place...
---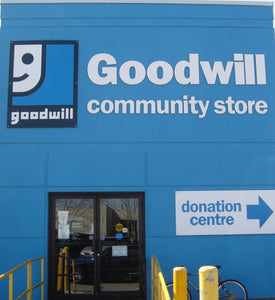 Navigating "By the pound" Goodwill before it was permanently closed.   Goodwill was founded in 1902 in Boston by Methodist  Rev. Edgar J. Helms. Helms collected used household goods and clothing in wealthier areas, then trained and hired the poor to mend and repair the goods. The goods were then resold or were given to the people who repaired them.  Helms described Goodwill Industries as an "industrial program as well as a social service enterprise…a provider of employment, training and rehabilitation for people of limited employability, and a source of temporary assistance for individuals whose resources were depleted." Dr. Helms' vision set...
---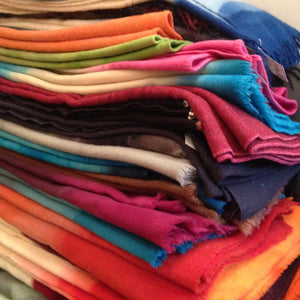 When a product is made to last you only have to buy it once in your life time. Buy Me Once is an online store who's long and short term missions align with my values.  https://buymeonce.com Make it easy to buy things that are built to last. Provide tips and articles to take care of the things you have.    Encourage people to buy just a few great things they love rather than huge amounts of clutter.   Challenge manufacturers to build products that last longer than the current products on the market.   Contribute to changing our throwaway culture to a...