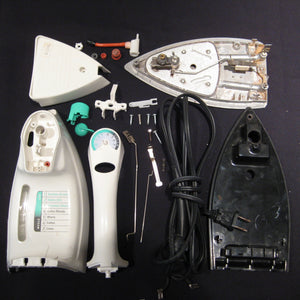 My father talked about planned obsolescence when I didn't know what it meant. I bought a washer and dryer 25 years ago and have had it fixed 3 times. After a lengthly conversation with an appliance sales person who said 7 years is the best you can expect out of an appliances now, I have continued to use the old ones. Against obsolescence from Vitsœ on Vimeo. Dieter Rams worked for Brams for some 40 years and believed in the abolition of obsolescence but here we are. How can one counter this problem?  
---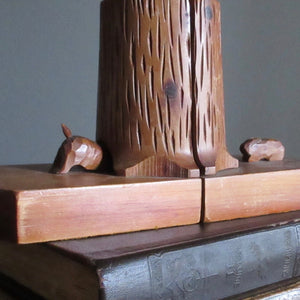 2nd hand gifts yea or nay? I have participated in several markets this holiday season and noticed that many people do not feel quite right if they buy something to give a friend or relative that they found at a "flea market" My observation is that more often than not the 2nd hand item will be of better quality and purchased at a better price. Instead of superior quality for the most part 2nd hand is associated with being "cheap" or perhaps frugal. This feeling will change, it has to and those not so driven by the consumer message of...
---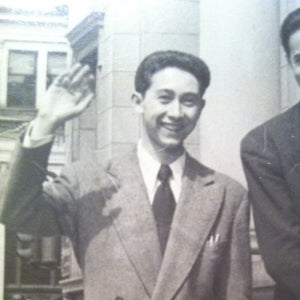 My father-in-law is a minimalist and his idea of frugal is having only what you need. The first time I met him I remember that his apartment looked like at a moments notice he could leave with everything fitting into his VW;  futon, two chairs, an inflatable bed, portable stereo, two place settings, small compact versions of everything and few clothes in varying shades of  blue and gray.  I am always keeping an eye out for compact and practical objects that would appeal to his sensibility.
---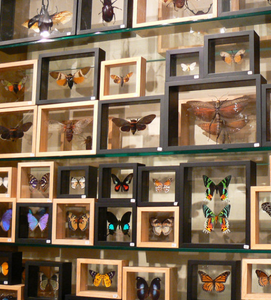 I went on the second day of the estate sale with a friend and was so overwhelmed by this extensive collection of butterflies I didn't buy any. Afterwards I realized what an incredible body of work the owner had collected, documented and preserved.These photos are taken of a portion of a room in the basement.  There were many more rooms full of specimens from floor to ceiling and covering tables. I love collections and hope this landed up with someone who see's the valuable contribution in what looks like a lifelong study of butterflies.   
---
The site of a recent estate sale I attended belonged to a jeweller who had his store downstairs and lived upstairs with his family.  The son and daughter of the jeweller were  now selling the remaining contents. I suggested that they put out pictures of their mother and father, which they did. The pictures brought back a flood of memories. Their 91 year old mother had died a number of years earlier and the home had fallen into disrepair. Always in search of interesting old things that can be given a second life, I found around 20 fur collar pieces ( one with...