As an interior designer I consulted with people who had purchased an unbuilt home and I met them to select finishes and customise their layouts.  Confronted with many extra choices, most people found the process daunting or overwhelming to some degree. One memorable client had enjoyed a recent trip to Paris and mentioned some fabric samples they had discovered there - I suggested they bring along to our initial consultation. By the end of several meetings they were surprised and delighted when I could point out that the colour finishes they selected for their new home aligned with those fabric...
---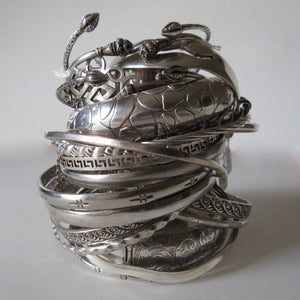 Ozidization or tarnish occurs on your silver jewelry when sulphur compounds in the atmosphere chemically react to the silver. Tarnishing can be avoided when you properly store your silver. When you put your silver jewerly away add a silica gel pack (that often comes in shoe boxes) or caulk to absorb moisture. (Not a good idea to store your jewelry in a bathroom) You can buy bags made with silver cloth embedded with thousands of fine silver particles, which absorbs tarnish producing gases before they reach the silver. A less convenient way to store, is wrap the silver in acid free tissue...
---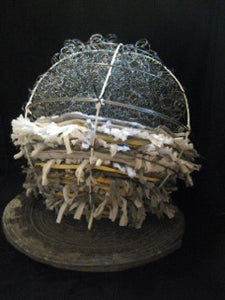 My artist statement is below. Our consumer throwaway culture and the resulting disconnection with the supply chain are factors that influence my sculpture. By highlighting the materials in a mattress, in most cases bound for a landfill, I invite the viewer to assess all products and materials used in the interior design field. The process of design does not generally take into account valuable existing materials, or incorporate them into the new environment. Deconstructing the mattress and using these components to construct something new, is symbolic of the potential use of all consumer goods that go into waste streams. It is...
---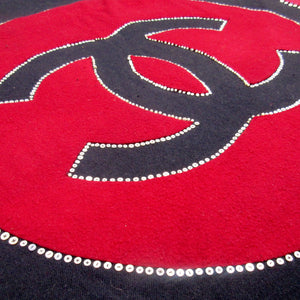 I have borrowed and copied the corporate symbol for Chanel and integrated it with the form of a button blanket. In so doing, I have attempted to draw attention to corporations and their influence on indigenous peoples history and future.  More pictures under Studio Work... click title to read more
---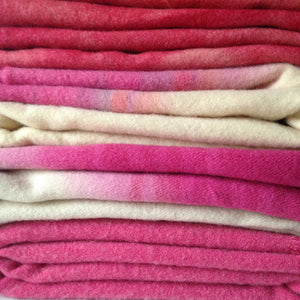 Hand shake your blanket regularly and hang to ventilate. Spot clean using 1/3 vinegar 2/3 water Fill a washing machine with warm water and add a very small amount of mild wool safe or Castile soap(if it suds you are using too much soap). Wash on the short delicate cycle, rinse on cold setting then hang to air dry out of direct sun. A gentler alternative is to bathe your blanket in a sink of warm water with a scant amount of wool safe soap. Soaking allows the dirt to come out on its own. Do not scrub or agitate,...